Poster
Salinity Scale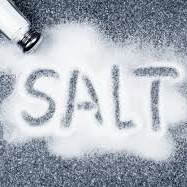 Use this resource to check the salinity tolerances of humans, crops, livestock, compare your EC results  and understand how salinity can impact on all areas of life
All

,

Fact sheet

,

Poster

,

Salinity

,

Water Science

,

All Regions

,
Waterbugs Higher Level Key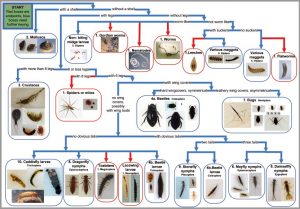 Use this key to identify bugs using the Agreed Level Taxonomy (ALT) method.
Some waterbugs are impossible to identify without a microscope, the best thing about ALT is that it uses features that are visible to the naked eye to identify macroinvertebrates.
For more info on ALT method, go to: thewaterbug.net
Fact sheet

,

Lower Secondary

,

Poster

,

Teacher

,

Upper Secondary

,

Water bugs

,
Waterbug poster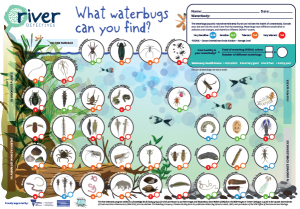 Use this poster as a field guide to identify waterbugs in your sample, understand the in-stream habitats they prefer and use the sensitivity scores to rate the health of your waterway.
It can be laminated (or similar) and used with white board markers for longevity.
Activity Sheet

,

All

,

Guide/activity booklet

,

Lower Primary

,

Lower Secondary

,

Poster

,

Teacher

,

Upper Primary

,

Upper Secondary

,

Water bugs

,

All Regions

,
Salinity in our waterways poster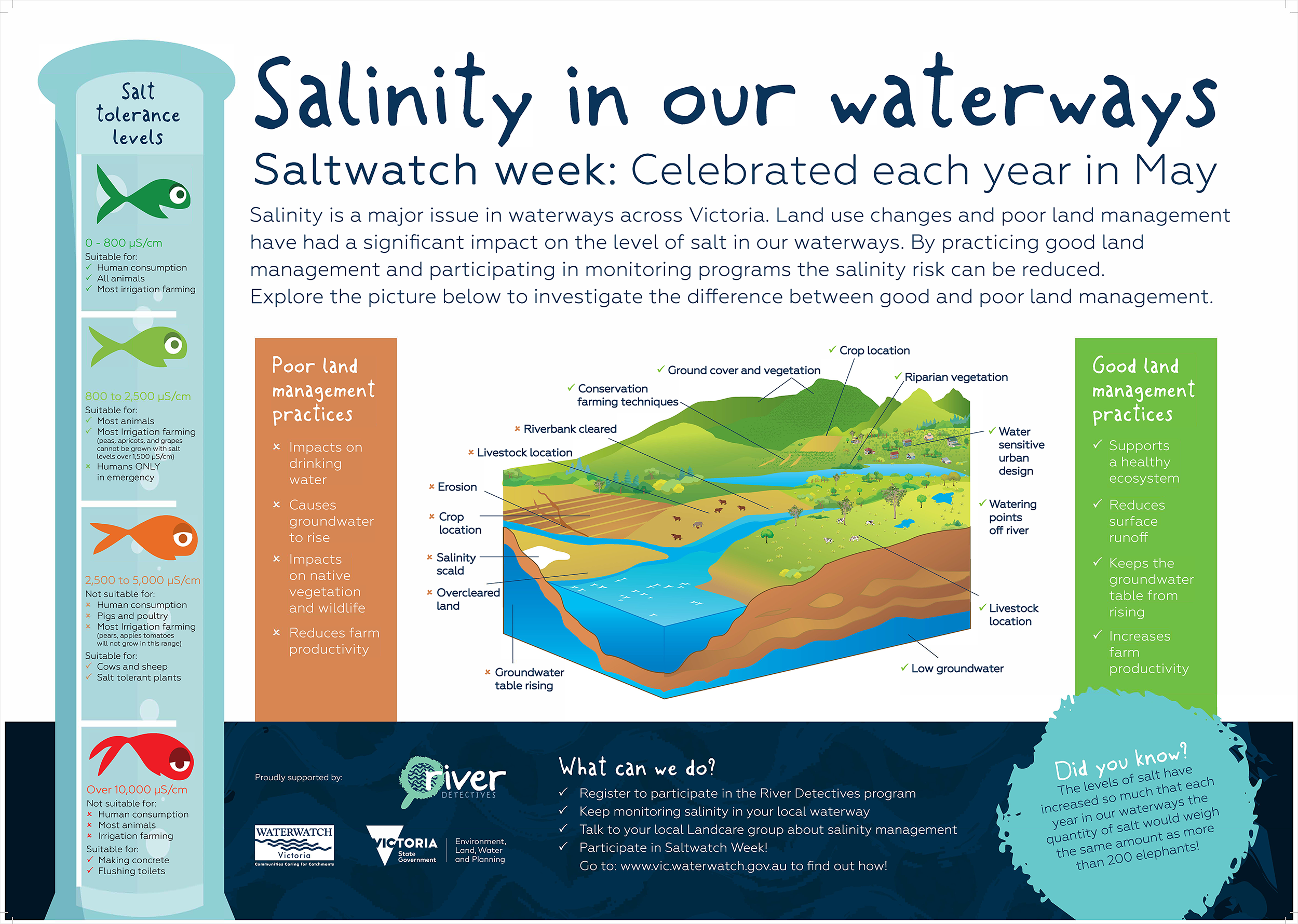 All

,

Poster

,

Salinity

,

Teacher

,

Water Science

,

All Regions

,