Poster
Waterbugs Higher Level Key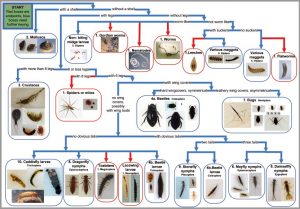 Use this key to identify bugs using the Agreed Level Taxonomy (ALT) method.
Some waterbugs are impossible to identify without a microscope, the best thing about ALT is that it uses features that are visible to the naked eye to identify macroinvertebrates.
For more info on ALT method, go to: thewaterbug.net
Fact sheet

,

Lower Secondary

,

Poster

,

Teacher

,

Upper Secondary

,

Water bugs

,
Waterbug poster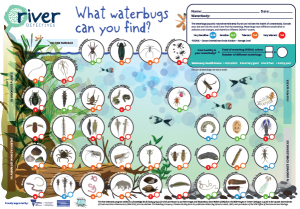 Use this poster to help students explore waterbugs – it has their sensitivity score.
It can be laminated (or similar) for reuse or printed and used as tick sheet for students.
You can use it to explore which areas the animals live in also! (Five habitats are marked on the poster).
Activity Sheet

,

All

,

Catchments

,

Fauna (animals)

,

Guide/activity booklet

,

Poster

,

Suitable age group

,

Topics

,

Water bugs

,

All Regions

,
Salinity in our waterways poster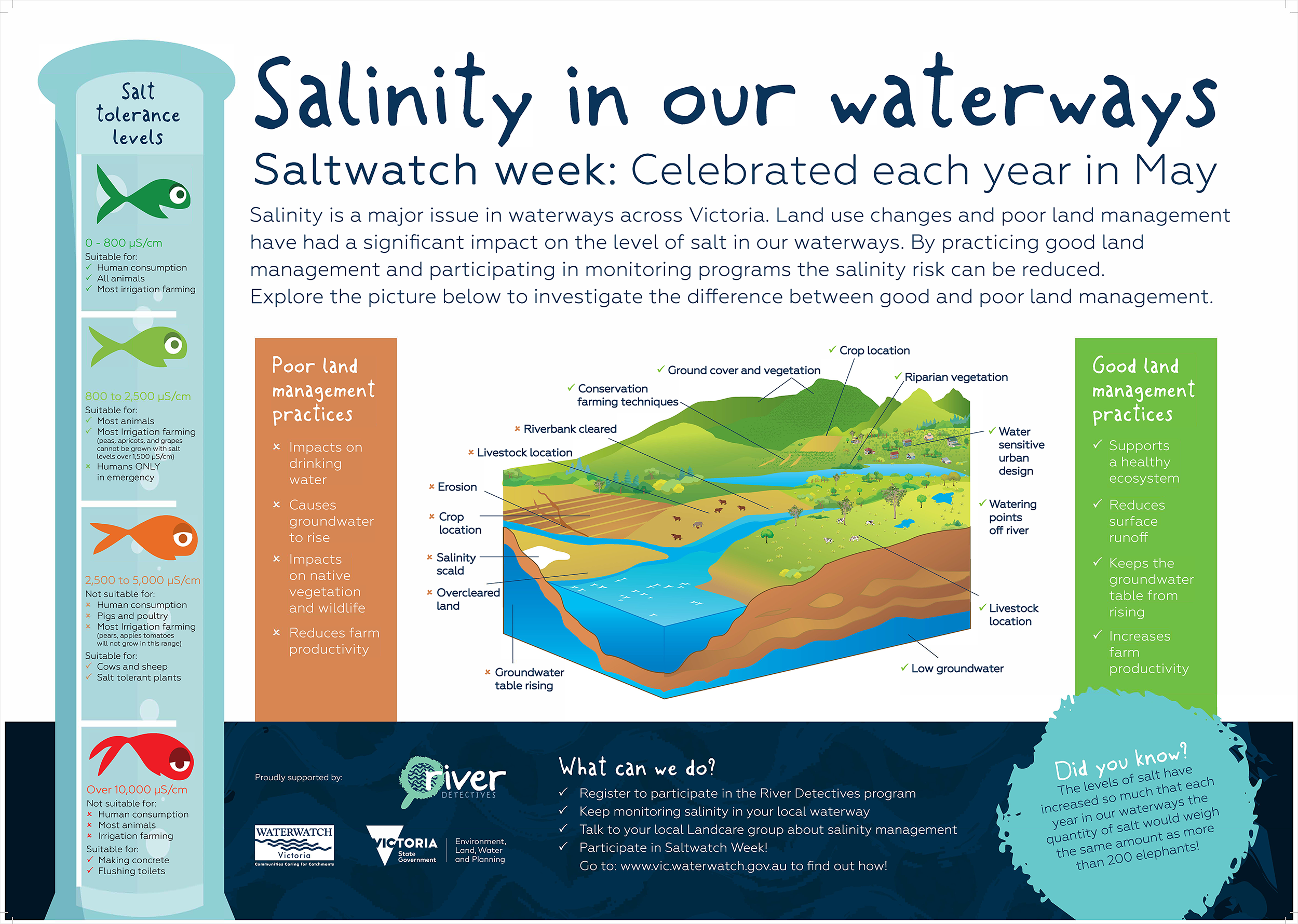 All

,

Poster

,

Salinity

,

Teacher

,

Water Science

,

All Regions

,